Special steps have been taken to protect "SIBERIAN PINE NUT OIL" pine nut oil against counterfeit.

Each box contains one half of a ten-rouble note with an official registration number. The second half of the note is retained by www.pinenutoil.org, the official representative of SIBERIAN PINE NUT OIL.
On this page you can verify the authenticity of the product which you have purchased. If your package with the Siberian Pine Nut Oil does not contain the items above, then your Siberian Pine Nut Oil is not genuine.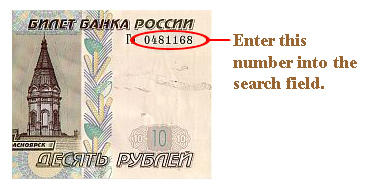 Still have a question? Please send us a letter.
(Response within 24 hours).
---