Feedback on the Siberian Pine Products
Please share your experience with others and help to restore the knowledge about healing power of Siberian pine products: send us your feed back and we will place it on this page. Thank you!
Write your feedback and receive 10% off your next purchase! The best one will be published. | Articles
I am writing to tell you that I have only just started to use your product. About eight months ago I got a rash on my legs. I have been to several doctors; had shots of cortisone and a biopsy that turned up no diagnosis. My sister sent me a bottle of your pine nut oil. She told me to rub it on the rash and take it internally, I was reluctant to take drink the oil so I only used it topically. It really did not do much. My sister kept insisting that I drink the oil also. I drank some as she said to take it. For the first time in eight months my itching is gone. The itch was so intense I felt like I had been in poison ivy. My daughters noticed a difference in the color of the rash and I can say it looks better in just a few days of using it both internally and externally than it has looked in eight months.
Thank you.
Monica Hosshall
---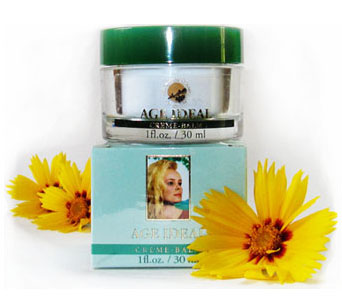 Creme-Balm: Age-Ideal
I love your products and continue to order them. I have been drinking the oil and using the face cream. I gave the Age Ideal cream to my friend who is in her 60's. She put it on her skin on her face. Black stuff came out of her mouth where her dentures are. She also applied it to a cut on her finger and black stuff came out of her finger. Another friend in her 50's who consumed the cedar oil had black stuff coming out of her mouth as well.
Thank you
Vicky Lee




---
I have just had a bleeding ulcer and for about the last 20 years a hiatus hernia. After 30 days of taking one 20 MG of Omeprazole two times a day and your pine nut oil 3 times a day, yesterday after my latest endoscopy, my doctor tells me my ulcer has stopped bleeding and my hiatus hernia has completely healed.
I intend to continue taking your pine nut oil, 3 times a day...
Dave Cass, USA
---
I have been using Siberian cedar pine nut oil on my face each night and day for at least two years. Last December, a scar that was on my forehead from childhood completely fell off. It's like my skin rejected it from the inside out and pushed if off leaving smooth skin in its place. Just last week, much to my surprise, a mole on my neck came off too. It was the same process from the inside out. The mole has been with me for 46 years and now it's gone completely. I have no explanation other then the healing properties of the cedar nut oil and a shift in Consciousness.
Thank you Anastasia and those who made it a reality!
Nannera, USA
---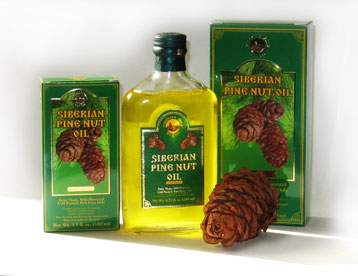 Siberian Pine Nut Oil - 250ml
I gave my 30 year old son a bottle of pine nut oil a few weeks ago and instructed him how to use it to enhance his overall health (mainly by taking a little off a spoon or drizzling it over bread). He came down with a terrible sinus infection which made one side of his face swell terribly. I treated it with antibiotics and the swelling and pain went away but only for about a week (I am a nurse practitioner).
He then called me again to say that his teeth were hurting. He agreed to call me the next day after work to let me know how he was doing. He called the next day to say he had such very bad pain in his face the night before that it hurt when he went to bed until about 1:30 a.m. He had to get up and think what to do about it. He stated he went downstairs and decided to rub some pine nut oil onto his gums and face where the sinus infection and pain were hurting him. What he stated next was amazing. He stated that his pain went away IMMEDIATELY after rubbing the pine nut oil onto his face and gums. He also took some orally off a teaspoon.
I agree with Anastasia and believe the pine nut oil definitely has healing properties!
Carolyn R. W., USA
---
I would like to tell you about pine nut oil. My husband and I have been taking one tablespoon in the morning on an empty stomach over six months, alternating between ten days with oil followed by five days without. We've had phenomenal results.
Six years ago my husband underwent an operation on his liver. He was obliged to follow a strict diet. Any departure from it and he would have an attack. He always kept pills handy, but they only relieved the pain. But as soon as he began taking pine nut oil, he immediately felt a noticeable relief of the symptoms. Even though he's given up his dieting, he has absolutely no liver problems. We don't even have any liver medicine in the house. It has been replaced by pine nut oil.
Another interesting thing: after taking a spoonful of oil in the morning you get a charge of energy that lasts the whole day. Even if you run around all day like a squirrel in a wheel-cage, there's no fatigue come evening. My husband is 63 years old, but in his ability to work he can knock the socks off any younger man.
I've been helped by pine nut oil too. After giving birth I got hemorrhoids and suffered with them for twenty years. No matter what remedies I tried it was no use. When I started taking pine not oil, the thought came to me, why not make pine enemas? I began introducing 2 ml of pine nut oil into my anus with a single-use syringe. Since that time I feel as though I have reborn. There's not a trace of the hemorrhoids left.
Another thing: I too had liver problems, just like my husband. Since I commenced taking pine nut oil, my liver has not caused me any distress. And my skin has become really smooth and silky. Pine nut oil does more for my skin than the most expensive creams.
I'm personally convinced that pine nut oil does work wonders. I recommend you give it a try.
Irina Nikolaevna Uziumova, Russia
---
Dear Friends, since you have send the ordered products to me, I want to let you know how happy I am with the Pine Oil, the Pine Nuts and now the pillow. When I unpacked it, I was so touched ( I had tears in my eyes) because it's so beautifully made. And since I can't thank the Pine Trees, Anastasia, Vladimir or all the other people involved, I thank you and let you know how grateful I am. Best wishes and Godspeed, Petra.
Petra, Yelm, Washington, USA
---
Esssential Oils 25ml
Greetings Everyone,

I've received my order of the three kinds of essential oils from the pine; the wood, the needles and the cone. All the oils are truly beautiful!
I make my own insect repeller as in Florida they are vicious, and pine is known to be a great repeller so I added the cone oil and it works better than what I've already had blended.
I've been using the wood oil for strength with intention and I must admit that it is calming and giving me fortitude when I use it......it is a truly blessed essence.
I've also blended the three oils together to make a perfume and I love it very much. The fragrance bypasses the mind and goes directly to the emotions, which is the whole point of therpeutic use of essential oils. And this pine speaks to my emotions in a soothing way and effects a calm that brings peace.
I just wanted to share my experience so far with the oils. They are beautiful as a perfume, but work very well therpeutically.

I want to share a litte here of what Gabriel Mojay says about pinewood oil in his book "Aromatherapy for Healing the Spirit" :
"....Pinewood oil can therefore give us immovable strength in times of crisis. Steadying the conscious mind, it helps us to resist the sudden events and powerful emotions that threaten to undermine our confidence and morale. It can 'buck-up' the ego when we feel alienated or destabilized-when we find ourselves, for example, suffering from 'culture shock' in a foreign country or in a strange situation (me: as in life on planet earth...lol). On a more subtle level, pinewood oil can restore a sense of spiritual certainty similar in nature to caraway. While caraway oil reinforces the unwavering detrmination of the will, pinewood bolsters the transforming power of the will, and was used instead to consecrate the magical wand. The oil's deeply virile woody balsamic aroma is one that helps us to take a negative or threatening situation, and transform it into an experience from which we can derive strength and wisdom."

This is what I also find to be the effects of this pinewood oil. The needle is slightly different...Gabriel says about the needle:

"One a more subtle level, it was described by Dr. Edward Bach, as being indicated 'for those who blame themselves', who feel responsible not just for their own actions for but the mistakes and sufferings of others. A Herb of Protection, pine is indicated for the type of Metal Element imbalance where there is a weakness of 'boundary' and of self-identity-where one cannot distinguish others' responsibilities from ones' own. Unable to transmute the forces of their environment, such an individual will tend to turn inward, feeling helpless and unworthy. Restoring emotional positivity and 'boundary', as well as our ability to 'process' experience, pine works to dissipate both a negative self image and feelings of remorse, replacing undue guilt with forgiveness and self acceptance."

I will be ordering the larger size soon as I know the pine ages well.

I hope you enjoy these oils and use the gifts they contain for humanity.

Serena,
Walk in Beauty,
Lady of the Woods.
---
We intend to prepare a webpage to spread medical and scientific informations about pine nuts and oil as well as essential oil. Via this webpage we also would like to sell your products, the quality of which we appreciate.
Kind regards,
Max Moser, PhD
Mario Mayrhoffer, MD
Austria
---
Hi Folks, At the age of 57 I am bound to have had some health problems, however taking 1 wooden desert spoon and the same amount of pine nuts I feel fitter, with more energy now than when I was 30 years of age. The oil and nuts are amazing.
J.G.
---
Dear Friends,
I have received my package of Pine Nut Oils, Spoons and Pine Pendants, which I will share with my friend. Thank you.
I have already started using the oil externally and internally and have found several benefits. I will send you another email to explain this. I am very happy. I will say, however, that within 15 minutes of applying the oil to my face, chest and throat, my emotional feelings completely changed. I became happier and joyful as though a negative oppression was lifted from off me.
Maria Rainback
Melbourne, Australia
---